My imagination soared as I thought about the lives of those who, centuries ago, lived within the walls of the necropolis. The ancient Chellah ruins were serene, beautiful, and uncanny. I walked among the brown and gray graves, and wondered what the area had looked like when the people buried here walked like me around this land. The Spanish and French tourists, along with Moroccan families and friends scattered around me, became mere background noise as I stepped into each ruin. White storks, nested atop most structures, called to each other and to us loudly and abruptly, as if protecting this ancient architecture like it were their own. Stray cats, slim and hungry, skulked around me, as they often do in my journeys around Morocco. Some of the buildings were less intact than others. They lay surrounded by vegetation and green grass, stomped on often enough by thousands of tourists to form walking paths. But nothing could distract me from my thoughts. How was it that the Romans could make such an impact, leaving behind them this site of crumbling architecture? This place that they called home so many centuries ago now serves as one of the best-known tourist attractions in the area.
I am hopeful that I can leave some kind of imprint on this country by the time I leave four months from now, even if it's only a tiny fraction of what the Romans left here. As I stepped through doorway after doorway, each one different from the next, I felt lucky to be able to stroll through this piece of history just as those who inhabited the area once did.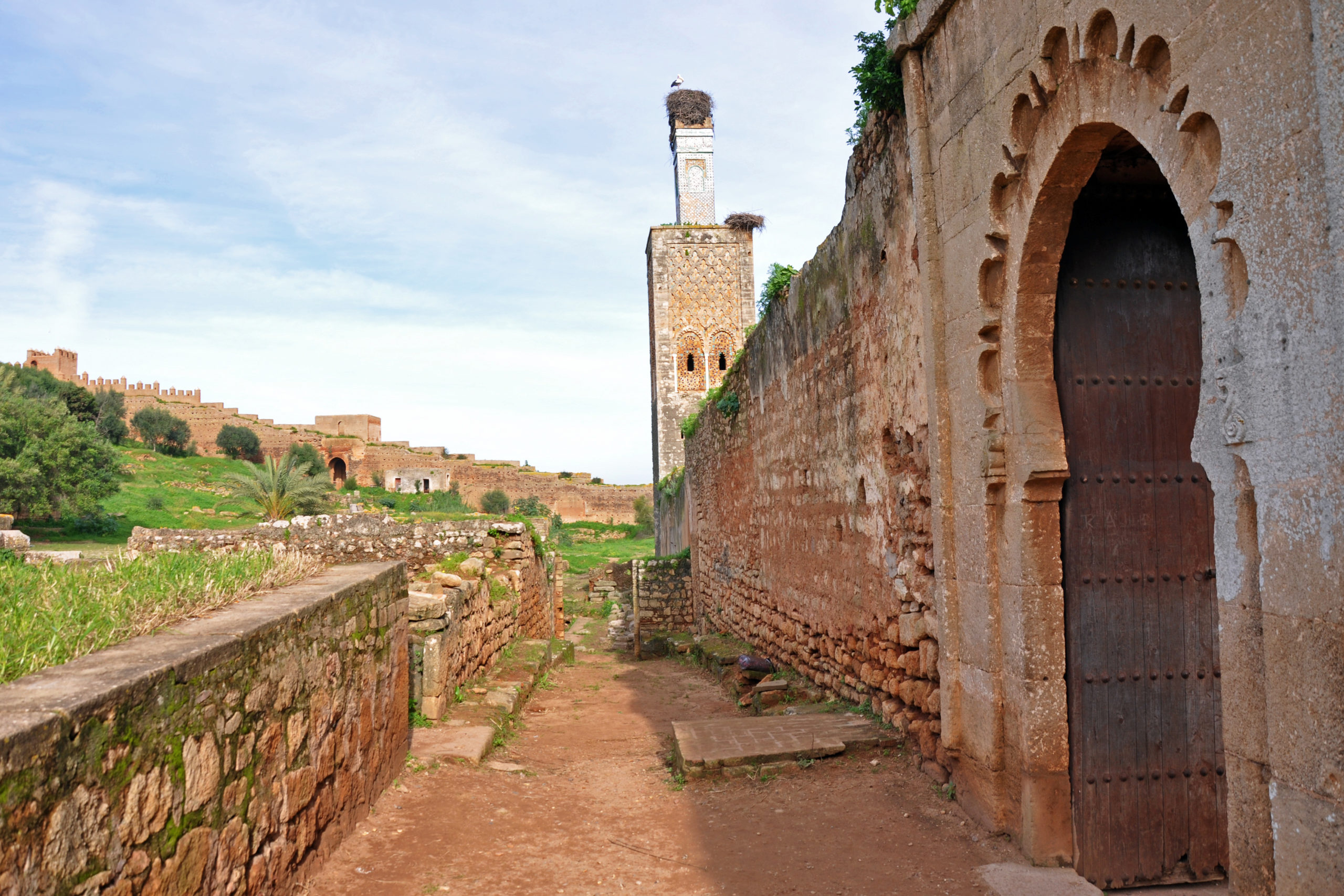 The serenity of the ruins was what I was looking for in Rabat, though I didn't know it before visiting. To step out of the hustle-bustle of the city and into a different world, a quieter world, was exactly what I needed. It is often difficult to reflect in a big city, surrounded by agitated taxi drivers, a language that is not your own, the abrupt honking of vehicles, and locals hustling past you. The ruins, vacated and quiet, felt a lot like many of my favorite places at home. I was brought back to an afternoon I spent walking alongside the brook behind my house. From across the world, the same feeling of serenity—of sunshine beating down on my face on the beach—washed over me here. Most importantly, the rich history of the necropolis and the site itself reminded me of the endless possibilities that my journey in Morocco holds.